Riding at the Achlhof
At present we have 10 horses: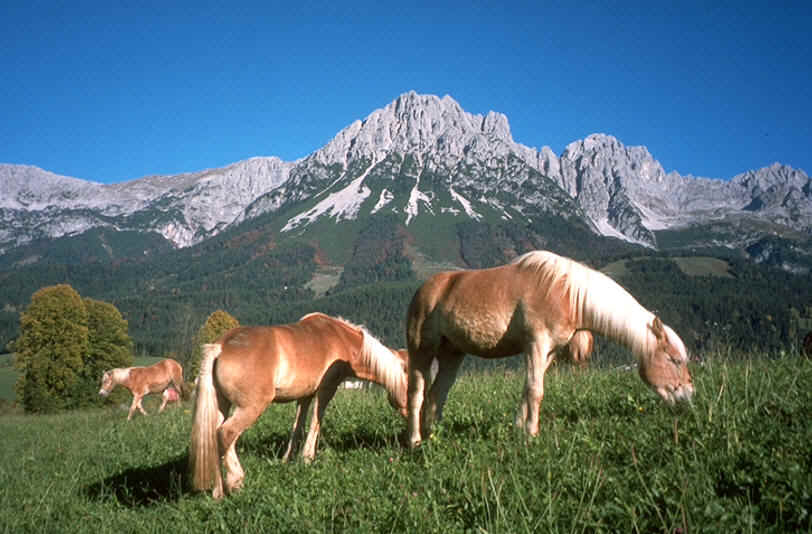 RICO - our leading horse
LORENZ - very nosy and never misses edible treats
MARINA - Frieda´s daughter and also very lively
RONNY - Laura´s son and the calmest "Wallach"
NORDSTERN - our greediest horse and never passes up the opportunity for a quick nibble, even during rides!
TABANA - she always wants to be first when we gallopp
LARGO - he needs a very fine hand
MERKUR - he has for "white" socks
ARAMIS - our most handsome gelding
LARA - Who wants to ride me?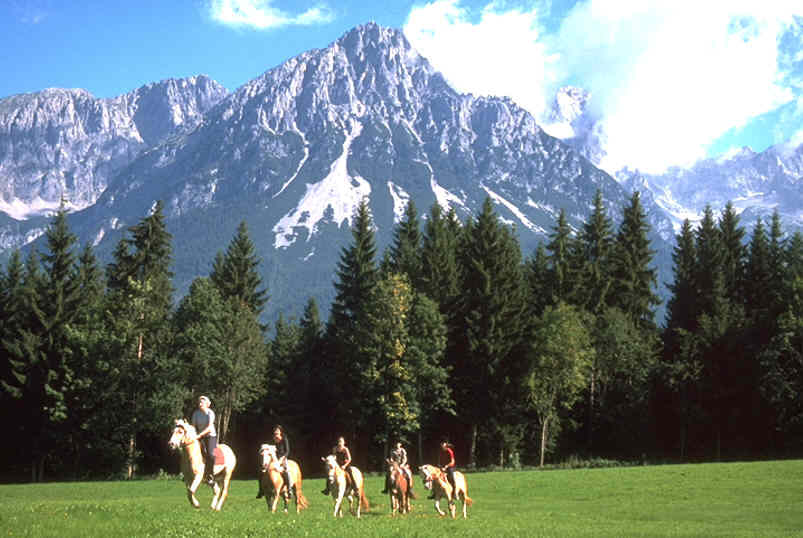 Riding out and about
You can go riding with us in the local countryside every morning from 9am for 50 mins with a riding guide. It costs € 14 and € 12 for house guests. The rider should be capable of a trot and a gallop. Riding is also available at other times on request. If you fancy gates, water dikes, dusk or evening rides, mountain rides or a two day trek these can all be organised on request.
Every Thursday at 9am we offer a 2- 2 1/2 hour ride round the Faistenbichl area for € 28 pp or € 24 for house guests.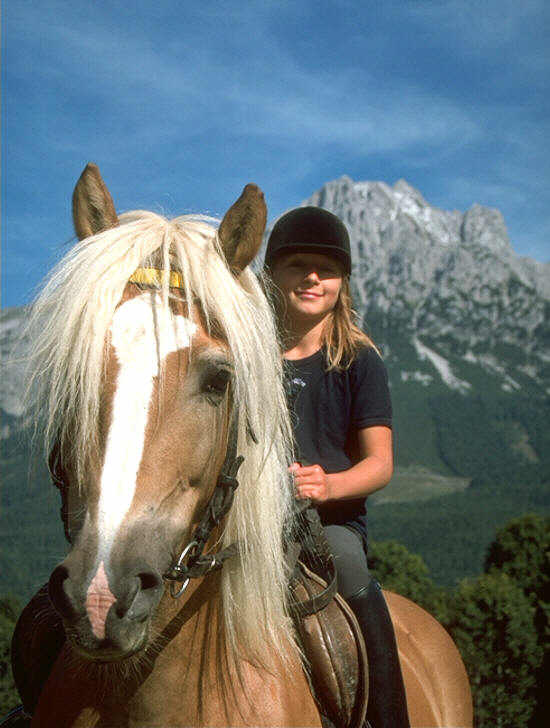 Test Rides
If you just need to know if riding is for you, we have an easy little route for you to try out from 5pm for a ˝ or full hour. Beginners will be guided on foot. Half an hour costs € 7 (approx 4 circuits) and house guests pay € 6.
To reach our circuit we start at the manure heap then go down to the stream. From there you can either ride behind the bushes or go straight on. We then pass the garden and return home on the stream side.There are other possibilities of doing the circuit but BEHIND the bushes only WALKING tempo is allowed due to the very soft path underfoot and many close trees.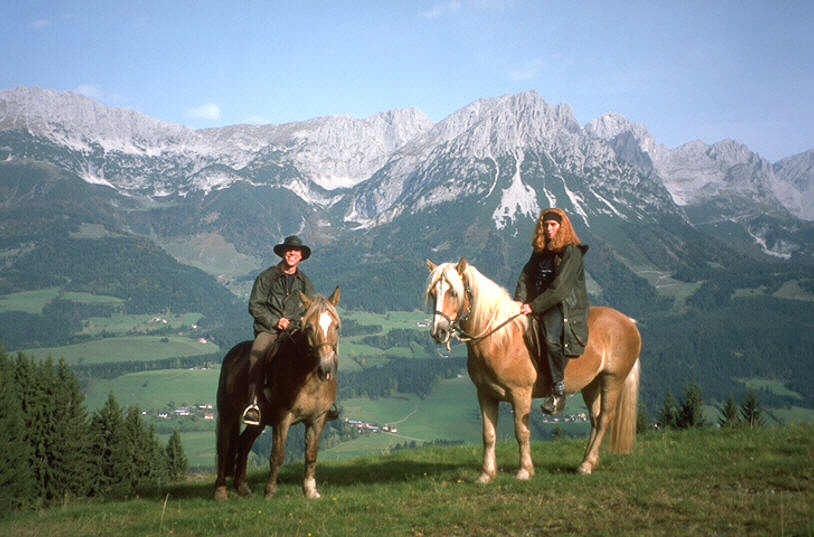 P:S We were at the circus and my cousin commented that the guy there was unbelievably good as he hung sideways on his belly , under the horses belly and jumped off the galloping horse. No problem I replied I did those stunts during my first lesson!!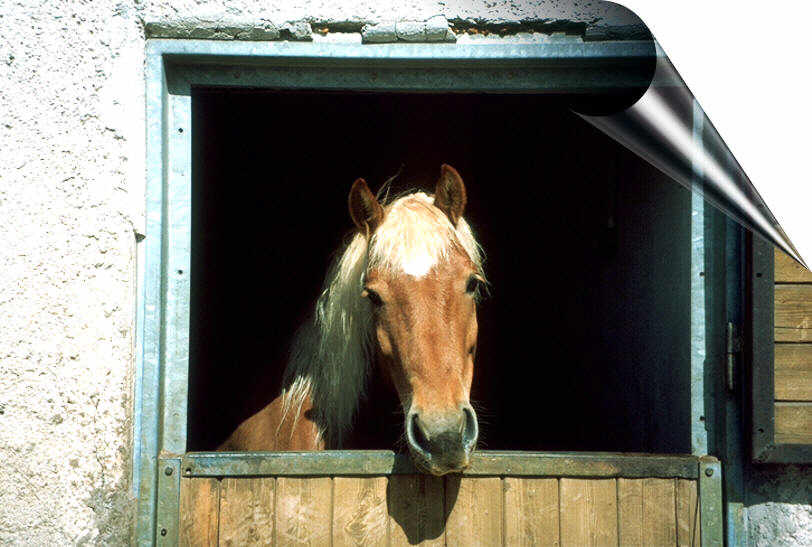 Who likes to see more pictures of me, just click...
Mountain Ride
2 Day Riding Trek
Riding in Winter
more Horse Pictures
Lea in Riders Happiness
Present Ideas
Our Carriage Rides
3Day Journey
Our Achlhof
Back to the1st page