The Old Farmhouse
A new millenium. A reason to put down some lines myself – the old farmhouse called "Achl" for 3 centuries now. Franz, that is to say, is assembling an old wooden sleigh and will not be ready in time to do the writing himself.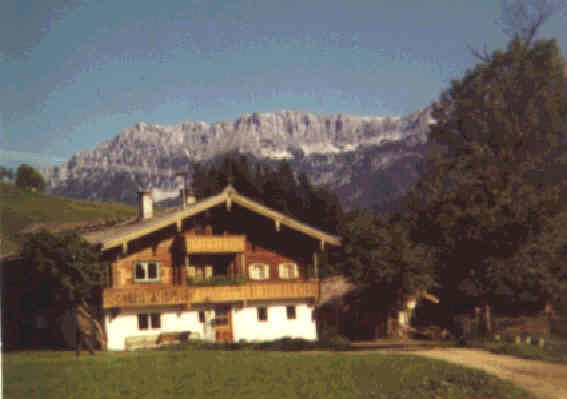 Farmhouse in the 60ies
Built to be home to a family of mountain knaves and to house cows, sheep and goats, a pig and a couple of hen. My residents have not had a laugh too much. The nearby flowing Weißache washed away meadows several times and flooded my cellar. My owners changed continuously. It just got better when the concrete dam was built in 1963.
The Köck family – Maria, Sigi, Hermann and little Franz moved in. Maria Magdalena followed in 1966 and Anita in 1974. Especially Sigi's dad Wasti restored me a bit, made me ready for accommodation, even some new walls in kitchen and living room, installed a central heating, renovated the guest rooms and extended the stable. 1974 the guest house was built, first rented out in 1976, in 1985 the garage with chalet.
In the 80ies my roof was completely refurbished, 1989 Franz and Marianne built in a small apartment, 1997 an additional all wooden stable. In spring Hermann and Franz nearly exchanged all roof beams of my north side.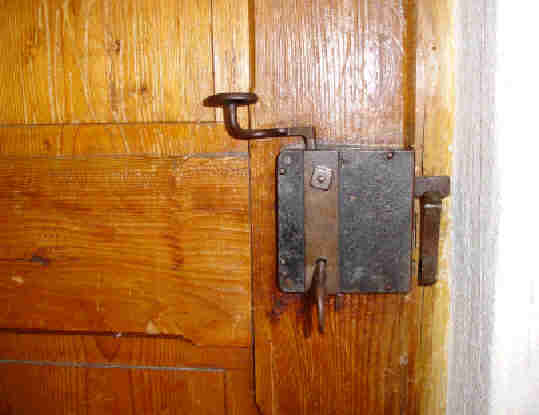 What is behind this lock ?
Being some centuries old I am nod the youngest any more. I even made it into a new millennium. Mining, 2 world wars, boom of tourism in the 60ies. The built of Hartkaiserbahn cable car in 72 – more and more guests and in the stable more horses. Sleigh/coach rides, riding, hiking tours.
Last season Franz even made several tours around the Kaiser with Schecki and Frieda. Lots of things going on around me – not only around me. Kids are having fun playing in the house and the stable.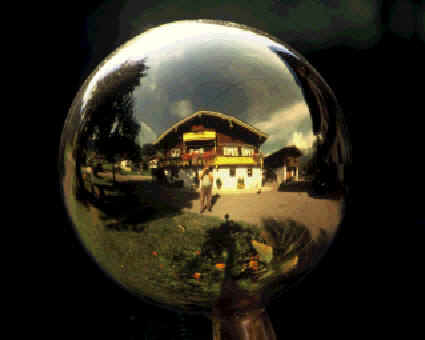 If I see the next millennium as well ? I should not be too high spirited. What's next ? Internet!! I am from the old century, mate! Already needed to accustom to electrical power, TV and telefone – and now email...! In the 17th century my residents hardly could read and now they have internet networking the whole world. Franz works his keyboard, only how to do it right needs some improvement. So I have a new address http://www.achlhof.at. I hope they don't put up a netcam, don't want a situation like "Big Brother"! Eventually people from Mars?! Who knows! Just kidding…
The old farmhouse
Christmas 2000
PS: In December 2004 I got a new stove. Warm water and rooms after 3 weeks freezing...
Discovery
Children's Hearts
Our Sleigh Rides
Riding
Packhorse Walking
3 Day Journey
Ski Instructor
Back to our Achlhof