Our Sleigh rides
Daily from 10am
A sleigh ride at the foot of the majestic Wild Emperor Mountains! Horses panting in the cold air, crisp snow under flying hooves. Wrapped in cosy blankets against the cold air and all to the accompaniment of jingling bells. The ultimate experience Dr. Zhivago style!
We aim to please and therefore offer sleigh rides for all tastes. What do you prefer? A one hour ride, a ride with a stop for a delicious Glühwein or a hot aromatic coffe and a warm apfelstrudel. Or preferably an evening ride by moonlight? Here´s the choice.....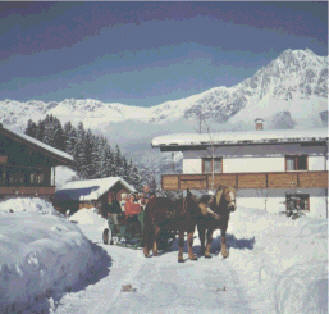 Sleigh Ride for 1 hour € 11,- per person
Minimum tarif € 33,- , children under 12 years are half-price
Ellmauer Panorama Ride approx 2 hours € 14,-
With a cosy visit to a guest house e.g. the Wimmstub´n or the
Schnaps brewery (guided tours of the brewery are possible)
EVERY WEDNESDAY 2pm
Wilder Kaiser Ride approx 2 1/2 hours € 16,-
with a proper stop at the Pramastüberl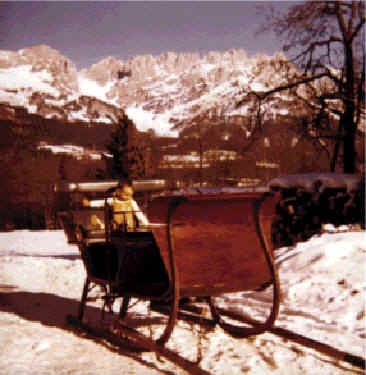 Or who fancies joining?
in 3 days all around the
Wilder Kaiser Mountains
(incl. 2 B&B)
€ 259
,-
avalilable
September and October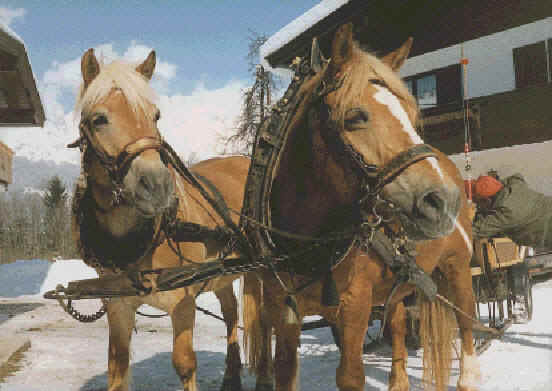 Bookings:
Franz Köck, "Achlhof" Tel. 0043/5358/2809
Austraße 31, A-6352 Ellmau near Hartkaiser Ski-Lift
e-mail: achlhof@aon.at
PS: Don't forget the good oncle from America, one has to pay!
Our Carriage Rides
Present Ideas