The Barefoot Experience
If pony trapping, horse riding or rambling is not on your list of hot favourite pastimes why not try something different ?
……..Barefoot Trekking……..
Since 2003 we have devised our own Barefoot rambling track with various underfoot experiences.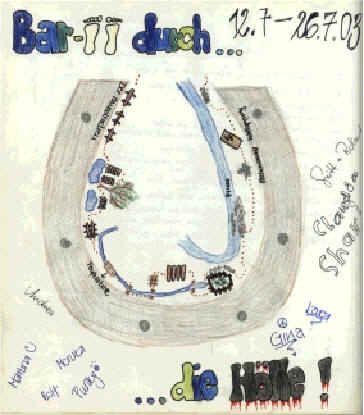 Our Barefoot Track as drawn by Martina, Gina and Lara.

How often did I run around as a child barefoot…….and today ? Who wouldn´t be sceptical if they were told " Off with your socks and shoes! ". No time for reflection here …..just do it !!........experience the ground beneath your feet in a new dimension.

What courage is hidden in me ? If I defeat the `House Dragon ´, I´ll arrive at and climb the " Ladder to Heaven " , will I be able to manage the "

R

ö

ßlgang

", who can leap the furthest ? (

W

arning

!

!! this is probably the shortest long jump pit in the T

y

rol!

!

!). What awaits us next on our Barefoot experience

?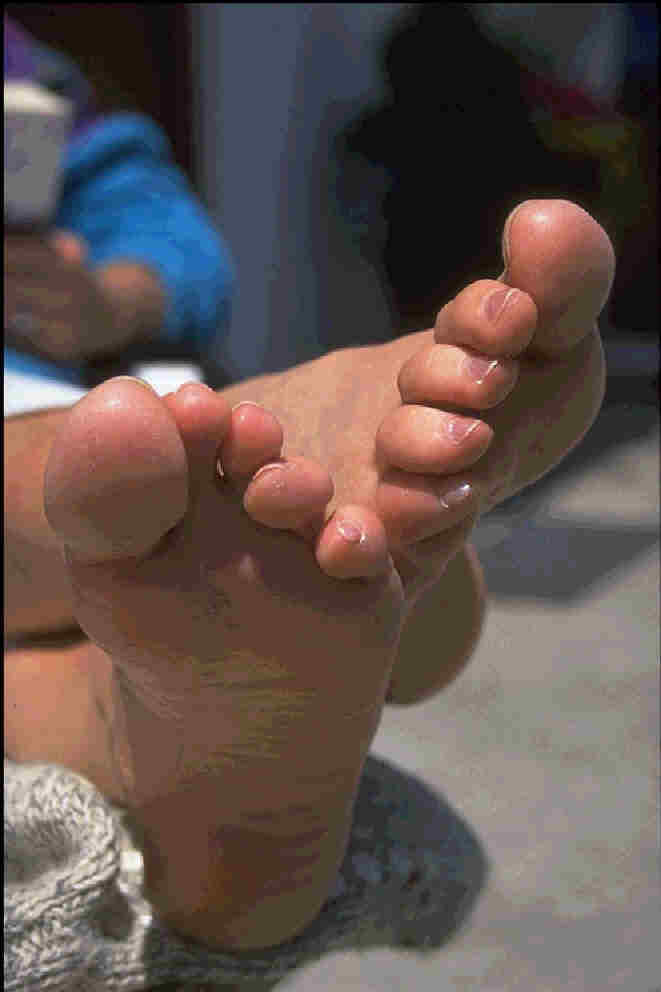 Whose are these feet ?
You don´t need to be a health guru to enjoy the warm sensation spreading from the soles of your feet upwards. Apart from the fact that it was good fun also, fun which the children equally enjoyed mastering the various challenges and obstacles along the trek.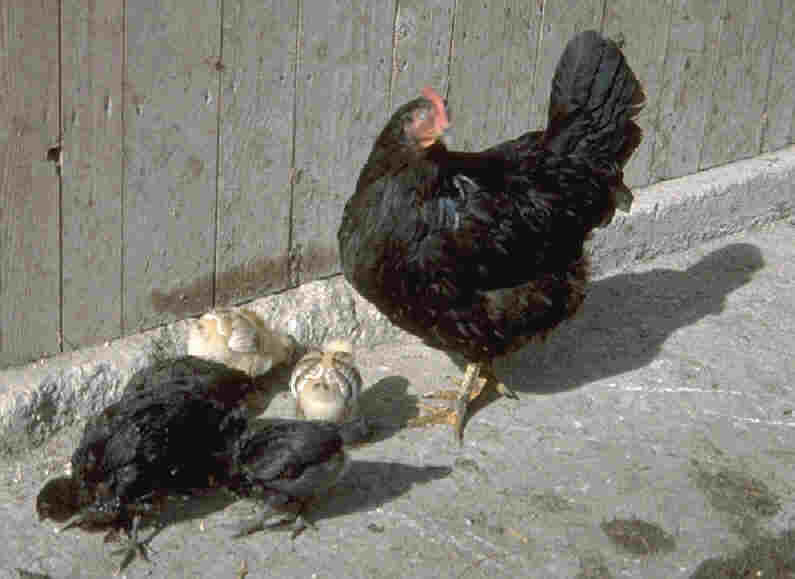 As you can see even the chickens love to go barefoot at the Achlhof
So, those of you wishing to experience the Barefoot Trek with me or for those of you who have suggestions on how to add further attractions to the Barefoot Experience you can contact me on the following e-mail address :
Guided trips will be carried out by appointment.
Cost: Residents free of charge
Non residents € 5.00 per person (approx. ½ hr)
Your´s with wet and dry feet,
Franz.
P.S. Giel helped me construct the long jump experience and passed the following comment concerning some of the experiences. " Franz , you must be mad! when the guests come to the Achlhof you can´t promise them to enter heaven via a ladder but you can be sure to offer them a " Barefooted trip through hell ".
Children's Hearts
Women's Hearts
Planting a Tree
Riding
Packhorse Walking
Our Carriage Rides
Our Achlhof